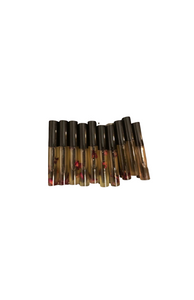 All Natural and Organic lash serum that gives you longer and thicker eyelashes. This product is made with natural and organic ingredients to help stimulate healthy growth, strengthen and hydrate your lashes. 
Please shake well before use and avoid getting into your eyes. Please discontinue use if you experience any allergic reactions. 
Results may vary. Please use for at least 60 days to reach full results.